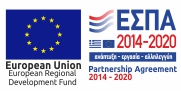 LOCATION - TOURIST INFORMATION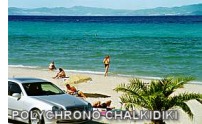 The Tourist Facilities "VILLA PAPADOPOULOS", category A, is based in the Polychrono of Chalkidiki.
Polychrono is located 90 kilometers away from Thessaloniki and 80 kilometers from the "Macedonia Airport" of Thessaloniki.
Lake Mavrobara, with the unique in Chalkidiki water turtles, is in the full of pine trees forest, which surrounds Polychrono.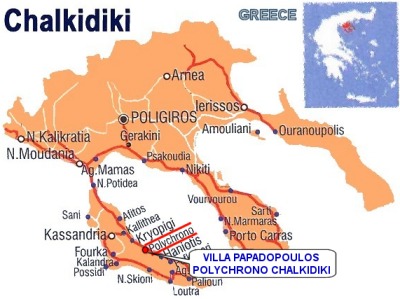 You can have easy access to Polychrono either by car or by bus. There is a bus every hour from the Chalkidiki Bus Station in Thessaloniki.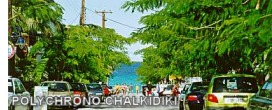 Almost all Banks branches are into very short distance - Kallithea, Kassandria- and there is an A.T.M.s. of the National Bank of Greece in Polychrono as well.
The nearest medical center (NHS) is located in Kassandria, 10 kilometers away.
Finally you can pay visit Mount Athos on a boat, the cave of Petralona etc.
USEFUL TELEPHONE NUMBERS
Thessaloniki Airport: 2310-425010
Chalkidiki Bus Station in Thessaloniki: 2310-924444
Chalkidiki Bus Station in Nea Moudania: 23730-21228
Chalkidiki Bus Station in Kassandra: 23740-22214