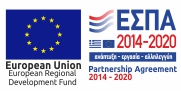 CONTACT
APARTMENTS TO LET "VILLA PAPADOPOULOS"
Polychrono, Kassandra P.C.63085, Chalkidiki
Tel/Fax: +30-23740-53986
Winter Address: Drepano, Kozani P.C.50100
Tel/Fax: +30-24610-92253 , Mobile phone: +30-6972509325
http://www.villa-papadopoulos.gr E-mail:
info@villa-papadopoulos.gr
Facebook.com/villapapadopoulos
---
We, at The Tourist Facilities "VILLA PAPADOPOULOS", are ready to welcome you and offer you unforgettable holidays.
Use the following form to make your booking or to ask for further information. Please, don't forget to send us your E-mail, so that we can contact you immediately.
BOOKING & CONTACT FORM
include("footer.php") ?>